There are some really wonderful people out there creating great doll play printables for those of us who love 18 inch dolls. Here are links to some of them. The above photo shoes the new printable shopping bag from Liberty Jane. I love their patterns and this fun free printable can be seen by
clicking here
Over at
Doll Diaries
this summer
Char
has come up with 100 days of Doll Play, which means for us some wonderful printable items, such as ice cream cones, doll sized electronics, even a Torch for the up coming Summer Games,
Char
has come up with amazing items that put Doll play with in reach for all girls, I love her summer project!
Click Here
for
Doll Diaries
Other fun printable doll items can be found on Jim's Doll House pages which can be found by
clicking here
movie posters, pizza boxes and more on this fun site.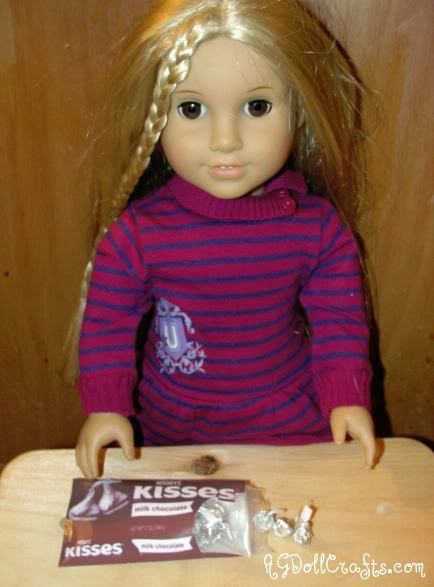 I also just found this fun site with printable kisses for dolls
click here
for
AGDOLLCRAFTS.COM
There are so many wonderful free doll play items to keep you busy this summer and these are just a few.
I hope you enjoyed today's post. As with all my posts I would love to hear from you so please leave me a comment here or email me at karenmowen@gmail.com