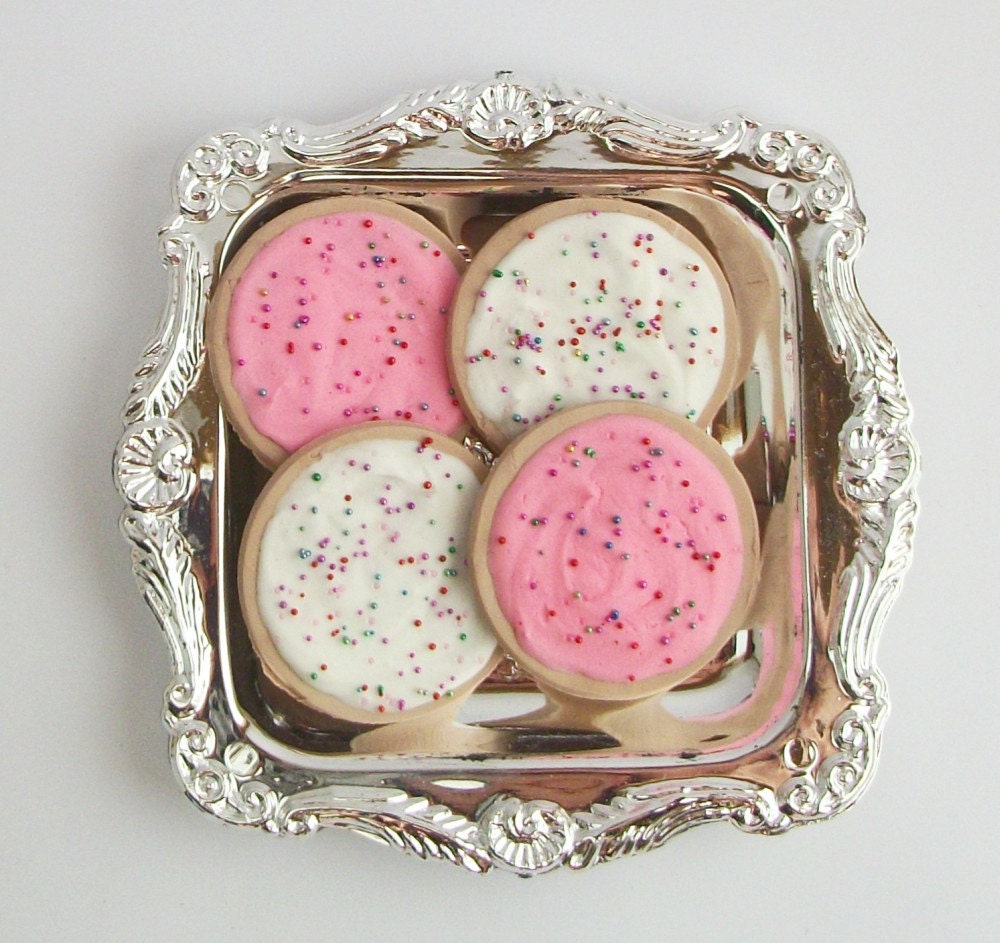 I am a cookie monster, I admit it, I love to make, bake and eat cookies. So when I found these wonderful doll sized delights I wanted to share.
This set of four cookies arrives on a silver tray perfect for doll play and priced at an astoundingly great price of $5.49 ,
click here
for the shop listing.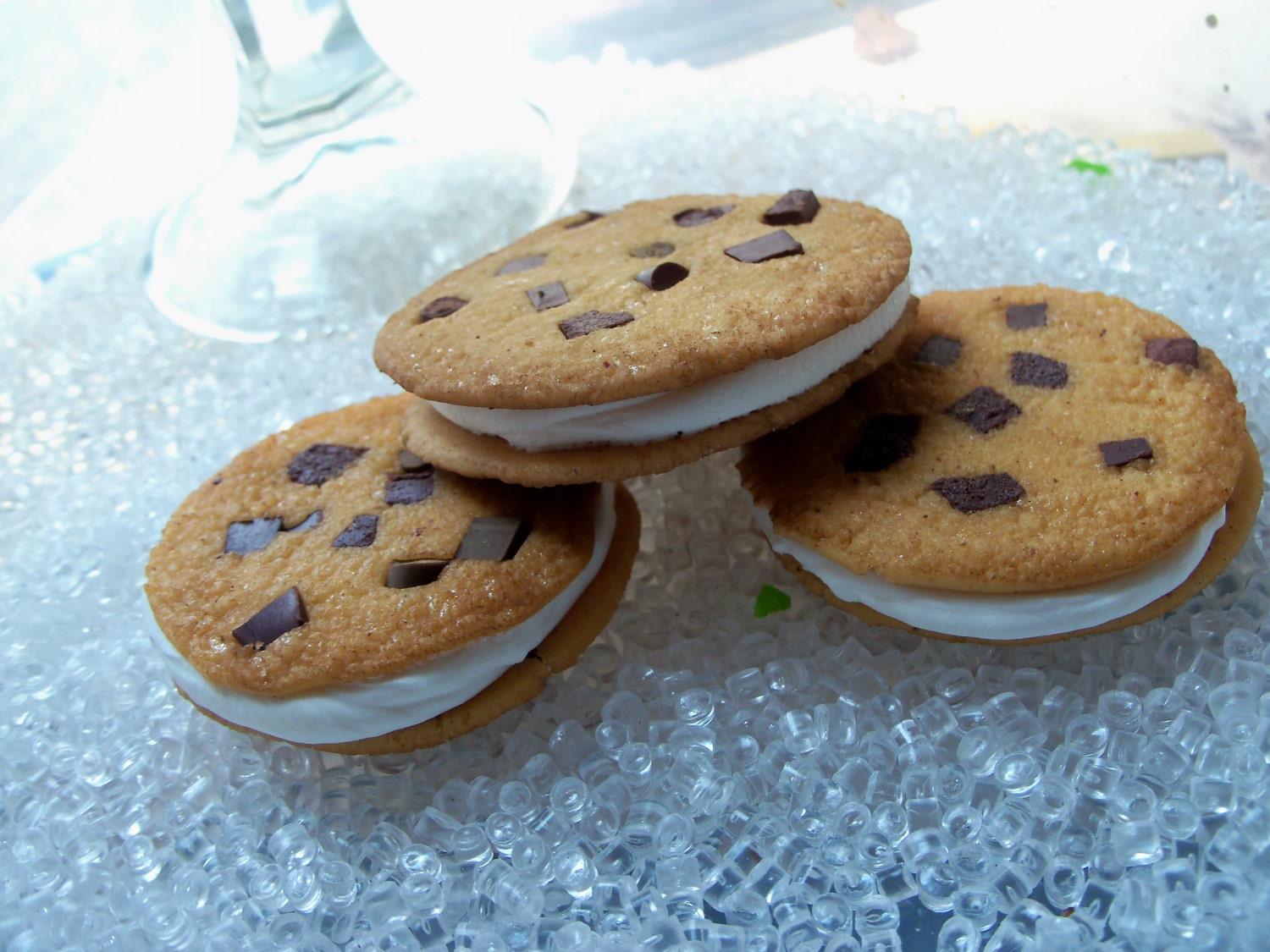 Over at Bananmoo these Chocolate chip sandwich cookies looks good enough to eat!
This set of 3 cookies can be found by
clicking here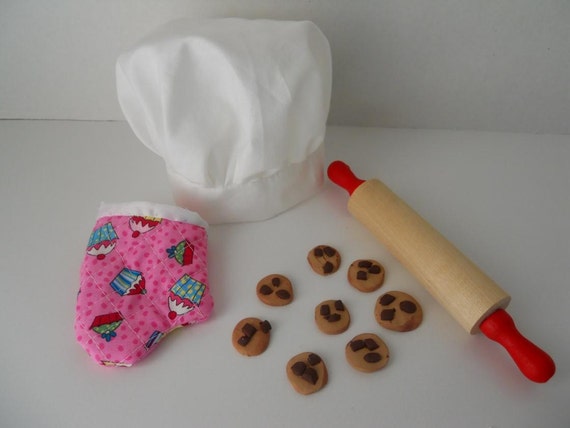 Over at Dixies Doll Emporium This set of cookies includes this baking set for $20!
click here
for the shop listing
I hope you enjoyed today's post, If you would like to learn how to make your own doll cookies out of oven bake polymer clay you can use my tutorial from
my main blog
by
clicking here
As with all my posts I would love to hear from you so please leave me a comment here or email me at karenmowen@gmail.com