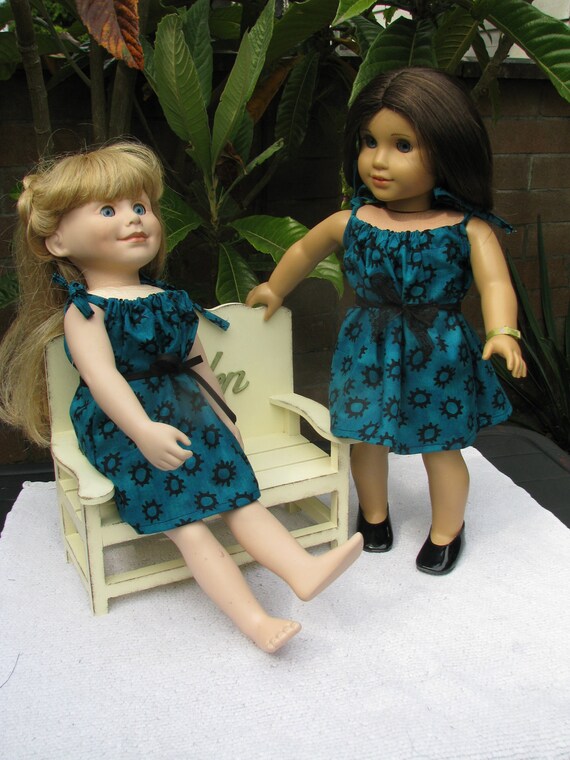 I just realized one of my favorite patterns that I ever bought from Liberty Jane is now FREE
the pattern I used to make my summer dresses last year for my dolls was this great draw string dress by Heritage Doll Fashions
You will love this pattern, the step by step instructions really help novice sewers and even those who have sewn for a long time. * NOW IF you are going to sew it for our Maplelea Dolls I recommend adding at least two inches of length (before seam allowances) in the dress so when your doll is sitting the dress doesn't show her underwear.
Have fun sewing!
As with all my posts I would love to hear from you so please leave me a comment here or email me at karenmowen@gmail.com